The Program
This program was designed to bring the latest inspired technology to the local community as related to antenna design as well as antenna, EMC, and wireless test and measurement techniques for industry applications. Experts in industry and academia will share practical information on various topics in an extended presentation format. This allows a thorough discussion of each topic and provides the opportunity for extended questions and answers. The "hands-on" quality of the presentations enables the registrant to learn useful information that can be used on the job – in the "real world."
The technical program spans 1.5 days. Tuesday, April 11 is a full-day "colloquium" featuring several invited speakers and a tabletop show. Many exhibitors will showcase their latest offerings in antenna and EMC related products and services on April 11; the day concludes with a networking reception. All attendees, exhibitors, and invited to attend and informally visit with the speakers and each other!
Wednesday morning, April 12 is a half-day workshop with interactive presentations including demonstrations.
Back by popular demand, the renowned Professor Yahya Rahmat-Samii of University of California, Los Angeles (UCLA), IEEE Fellow, will provide a four-hour "mini short course" to begin the program on April 11. He will discuss "The Art, Science and Engineering of Modern Antennas: Measurements from Marconi's first Measurements to Today's Amazing Advances."
IEEE EMC Society Board of Directors Meeting and Standards Committee Meetings – You're Invited! Immediately following the AMTA/IEEE event on April 11-12, 2023, the Standards Committee and Board of Directors of the IEEE EMC Society will meet at the Hyatt Regency Lake Washington from the afternoon of April 12 through the morning of Friday, April 14. These are open meetings and those with an interest in EMC Society activity and standards are invited to attend. In particular, the Working Group for IEEE Standard 1309 on EMC Probe Calibration, will meet on Wednesday afternoon, April 12. Those interested in more information about this meeting should contact the Working Group Chair, Zhong Chen, at zhong.chen@ets-lindgren.com. Those interested in attending the Board of Directors meeting should contact Janet O'Neil at j.n.oneil@ieee.org. Please confirm your attendance to ensure adequate seating and catering are provided.
Networking Opportunities: Exhibition and Reception on Tuesday, April 11
(not available for virtual attendees)
There will be an exhibition by several vendors of test and measurement related products and services for antenna, EMC, and wireless applications in the technical presentation area on Tuesday, April 11. These products and services address the needs of the commercial, military, and academic markets. Speakers and attendees are invited to attend!
During the reception at the conclusion of the technical program, heavy appetizers and a hosted bar with drink tickets will be available. AMTA and IEEE members are welcome to attend the reception only at NO CHARGE, provided a registration form is completed and sent in advance. A badge will be available for the reception-only attendees upon arrival. If you can't join us for the entire day on Tuesday, April 11, drop by for the reception and exhibition to network with AMTA and IEEE members and guests.
---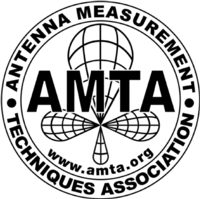 Thank you for our Organizng Committee!
Dennis Lewis – AMTA 2023 Symposium Chair and IEEE Seattle EMC Chapter Chair, The Boeing Company
Janet O'Neil – AMTA 2023 Symposium Vice-Chair and IEEE Seattle EMC Chapter Vice-Chair, ETS-Lindgren
Zhong Chen – Member, IEEE EMC Society Board of Directors; Technical Program Liaison, ETS-Lindgren
Cosme Culotta López – AMTA Technical Coordinator, QuadSAT
Paul De Groot – AMTA Vice-President, The Boeing Company
Dean Shipman – IEEE Seattle EMC Chapter Logistics Chair, Syntek
Jeff Fordham – AMTA Secretary, AMETEK NSI-MI
---
About AMTA
The Antenna Measurement Techniques Association (AMTA) is a non-profit professional organization for engineers and other persons active in the fields of antenna, radome, and radar cross-section measurements. The purpose of AMTA is to promote technical exchange between colleagues in these fields; provide a forum for presentations of new techniques and results in antenna and radar cross-section measurement; and offer antenna and radar cross-section measurement equipment manufacturers an opportunity to demonstrate new hardware and software to a significant portion of the market. The membership and activities of AMTA have grown in size and scope each year since the founding of the organization in 1979.
For questions contact the AMTA Vice-President: vice-president@amta.org