AMTA 2015 Regional Event Report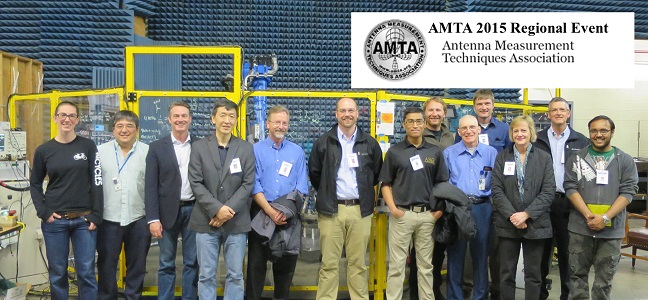 The AMTA Boulder Node, together with the local IEEE Joint Antennas and Propagation/Microwave Theory and Techniques Chapter as well as the EMC Chapter, supported a one-day colloquium and exhibition with the Antenna Measurement Techniques Association (AMTA) in Boulder, Colorado on April 28, 2015.
The activity began on Monday afternoon, April 27, with a tour of the antenna measurement, wireless and EMC test facilities at the National Institute of Standards and Technology (NIST) in Boulder. The VIP tour included the extrapolation range, robot range, and one of the reverberation chambers at NIST. The tour attendees appreciated the expert commentary provided by Chris Holloway, Jeff Guerrieri, David Novotny and Mike Francis. This NIST team provided a fascinating look at the impressive R&D underway at their facility.
The regional event then kicked off the morning of Tuesday, April 28. Held at the Millennium Harvest House Hotel in Boulder, Colorado, the technical program addressed "Recent Advances in Antenna Measurement Post-Processing." The program was designed to bring the latest technology related to EMC and antenna measurement techniques to the local community. Experts in industry, academia and government organizations shared practical information on various topics in an extended presentation format.
After a warm welcome by AMTA (Steve Nichols of MI Technologies), the Denver EMC Chapter (Randy Jost of Ball Aerospace), and Denver AP/MTT Chapter (Dr. Tibault Reveyrand, University of Colorado, Boulder), the speakers and topics presented included:
Overview on Basic Antenna Measurements and Antenna Post Processing Techniques, By Dr. John Norgard, Chief Engineer for Electromagnetic Environmental Effects (E3), NASA
Probe-Position Compensation in Generalized Near-Field Antenna Measurement Scenarios, By Mr. Ron Wittmann, Mr. Mike Francis, Dr. Josh Gordon, and Dr. David Novotny, National Institute of Standards and Technology (presented by Mr. Wittmann and Mr. Francis)
Statistical Post Processing of Time Domain Site VSWR Data for Reduced Uncertainty and Repeatable Measurements, By Mr. Zhong Chen, Director RF Engineering, ETS-Lindgren
Synthetic Aperture Applications for HIRF in the Aerospace Industry, By Mr. Dennis Lewis, Technical Fellow, The Boeing Company
Using Measured Sources in Numerical Simulation of Complex Scenarios, By Mr. Lars Jacob Foged, Scientific Director, MVG
Stray-Signal Reduction Using Near-Field Modal Filtering, By Mr. Scott T. McBride, Senior Staff Systems Engineer, MI Technologies
The technical program also included several software and hardware demonstrations by Scott McBride of MI Technologies, Lars Foged of MVG and Zhong Chen of ETS-Lindgren. This provided a "hands-on" approach to the lecture material presented.
The all-day event featured tabletop displays by several exhibitor companies as well as a breakfast, lunch, and reception buffet for the some 70+ attendees, of which a dozen were students from the University of Colorado, Boulder! (The April 28 date was selected for this event since engineering classes are not held on Tuesdays at the University.) There was plenty of time for networking during the meals and refreshment breaks as well as a reunion of retired and current NIST personnel. During the reception, there were raffles for some exciting prizes. Many thanks to the raffle prize donors including In Compliance Magazine, Nearfield Systems (NSI), AMTA and MVG.
Special thanks to all the participating exhibitors and to our Lunch Sponsor Cuming Microwave Corporation and Reception Sponsors Altair Engineering Inc. – FEKO and MI Technologies. The organizing committee also appreciates the support provided by the IEEE Denver Section's Bruce Crain of Ball Aerospace and Rebecca Suemnicht of Keysight Technologies for providing the loaner PNA analyzer to support Zhong Chen's time domain demonstration.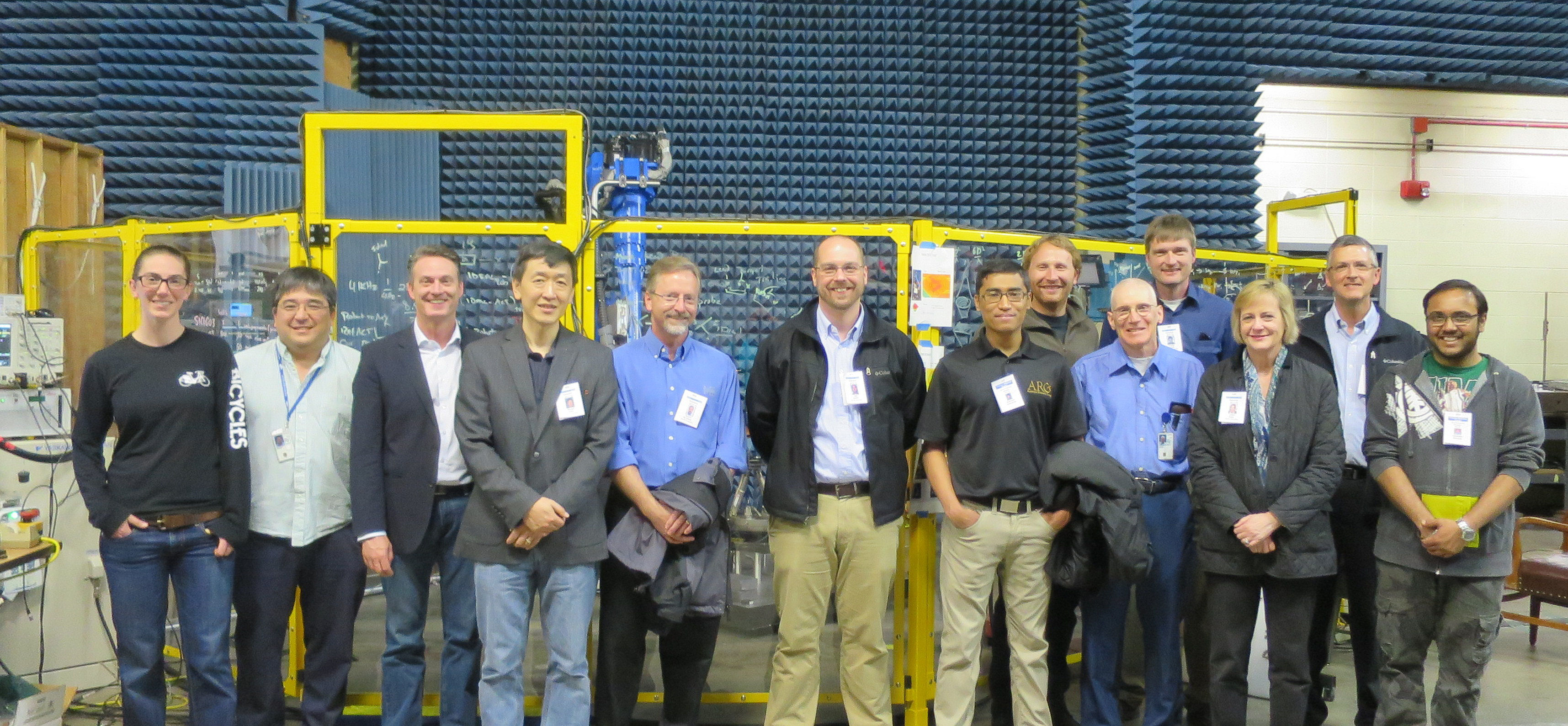 NIST organized an optional tour of their facility in Boulder on Monday afternoon, April 27, the day before the AMTA/IEEE one-day colloquium and exhibition. Tour participants and NIST personnel posed for a group photo following the tour, including (from left) Alexandra Curtin and David Novotny of NIST, Dennis Lewis of Boeing, Zhong Chen of ETS-Lindgren, Scott McBride and Ned Barry of MI Technologies, Sushant Shrestha, Josh Gordon and Mike Francis of NIST, Frans Stork and Janet O'Neil of ETS-Lindgren, Steve Nichols of MI Technologies and Saurabh Sanghai. Sushant and Saurabh are graduate researchers from the Antenna Research Group at the University of Colorado, Boulder. Many thanks to Mike Francis for organizing the excellent tour that all enjoyed!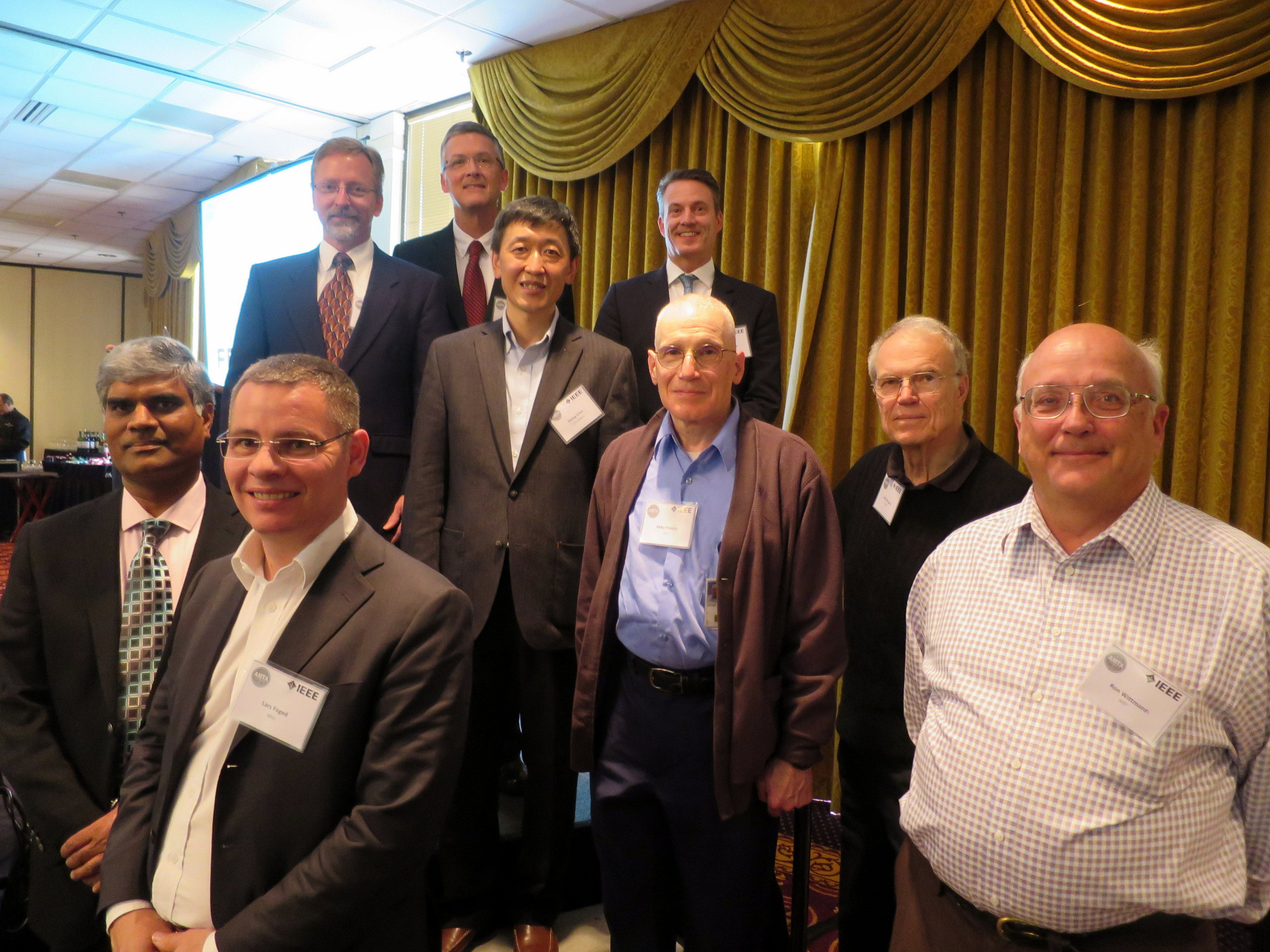 Speakers on the colloquium theme "Recent Advances in Antenna Post-Processing" included (front row from left) CJ Reddy of Altair – FEKO, Lars Foged of MVG, Ron Wittmann who is retired from NIST, (middle row from left) Scott McBride of MI Technologies, Zhong Chen of ETS-Lindgren, Mike Francis of NIST, John Norgard of NASA, (back row from left) the cheerful and capable emcee Steve Nichols of MI Technologies, and Dennis Lewis of Boeing.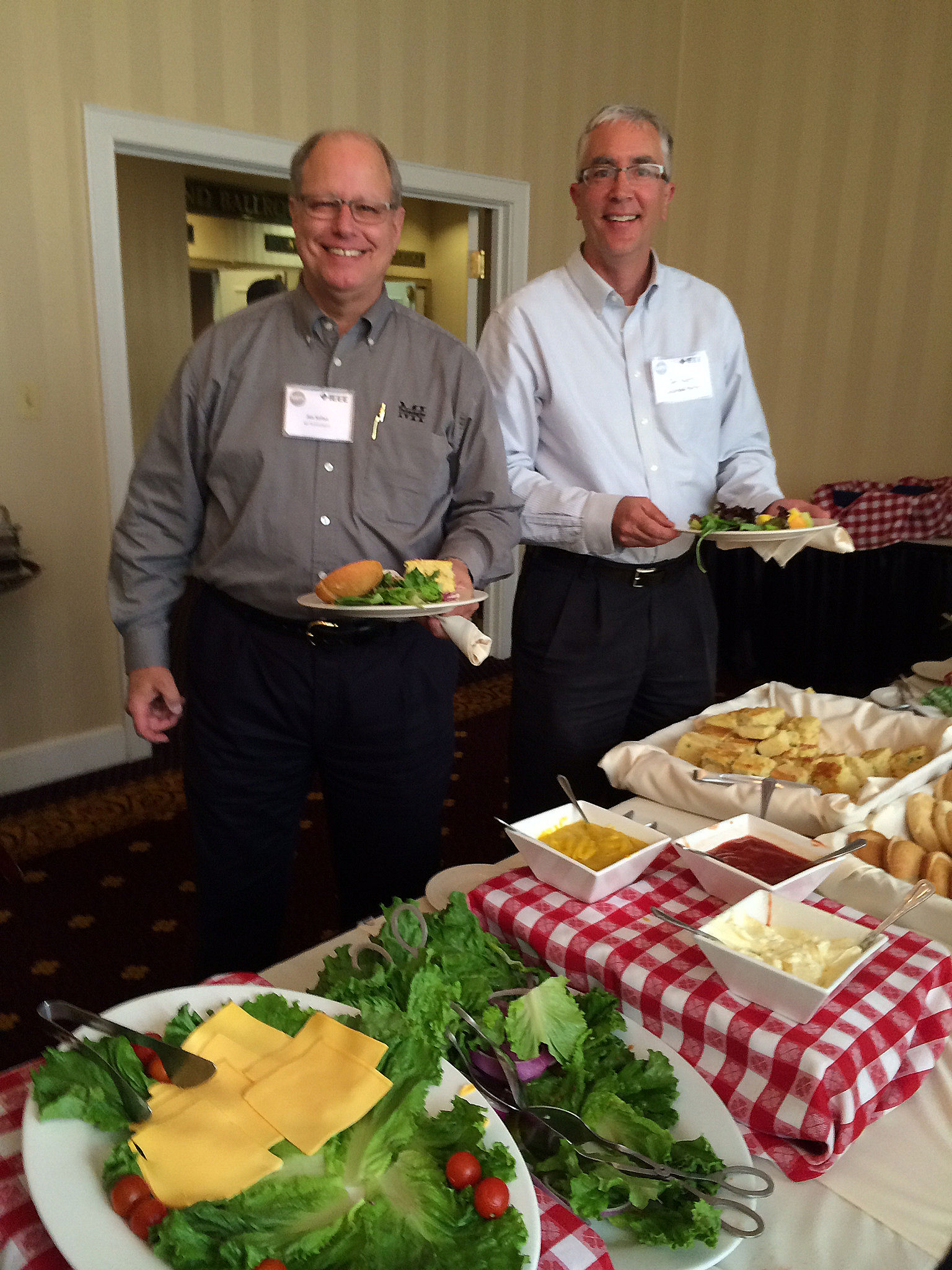 Jim Soltys (left) of MI Technologies and Jon Goetz of Lockheed Martin enjoyed the lunch buffet at the colloquium and exhibition supported by the Denver IEEE EMC, MTT and AP Chapters.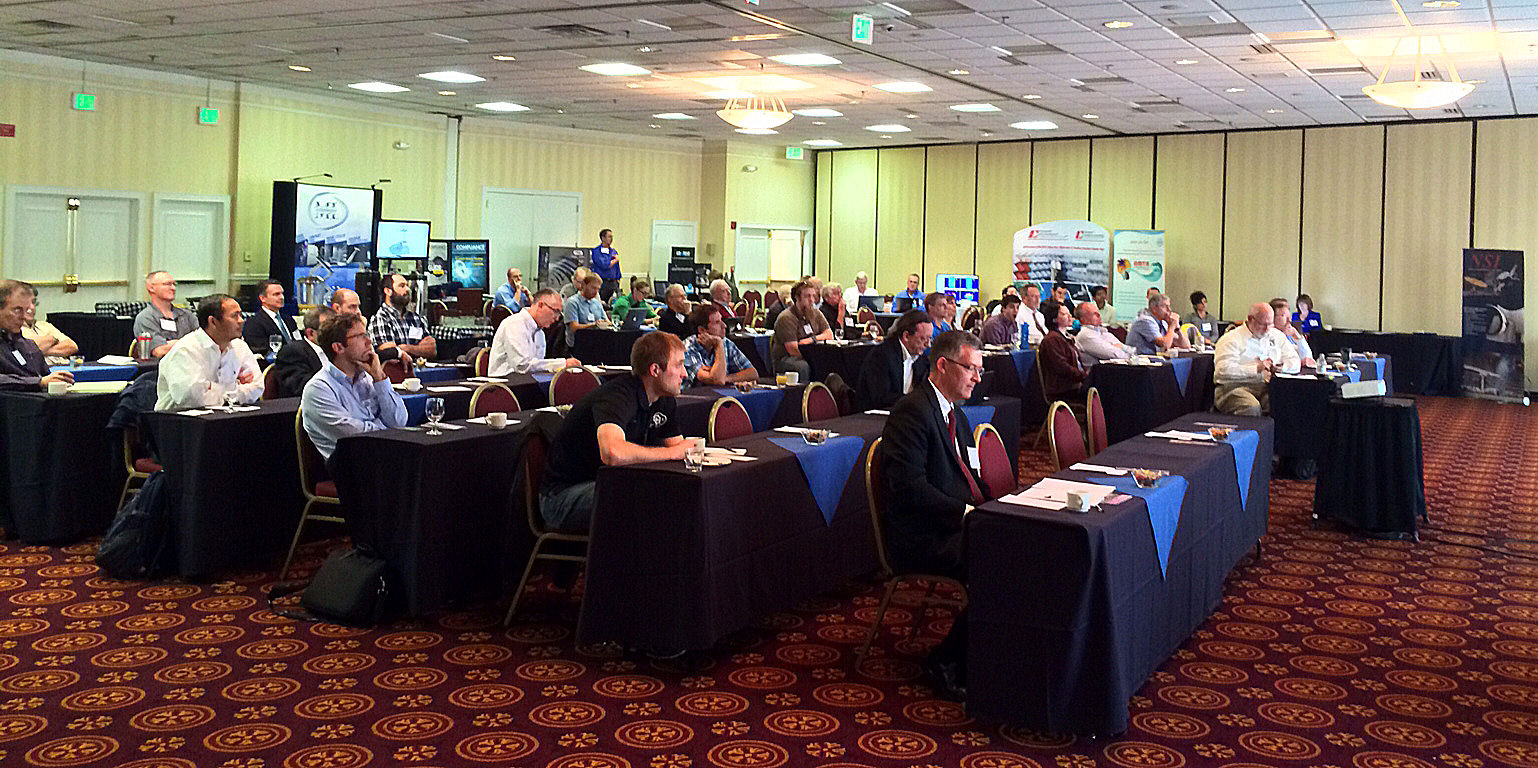 The ballroom of the Millennium Harvest House Hotel in Boulder was just the right size for the colloquium technical program and exhibition.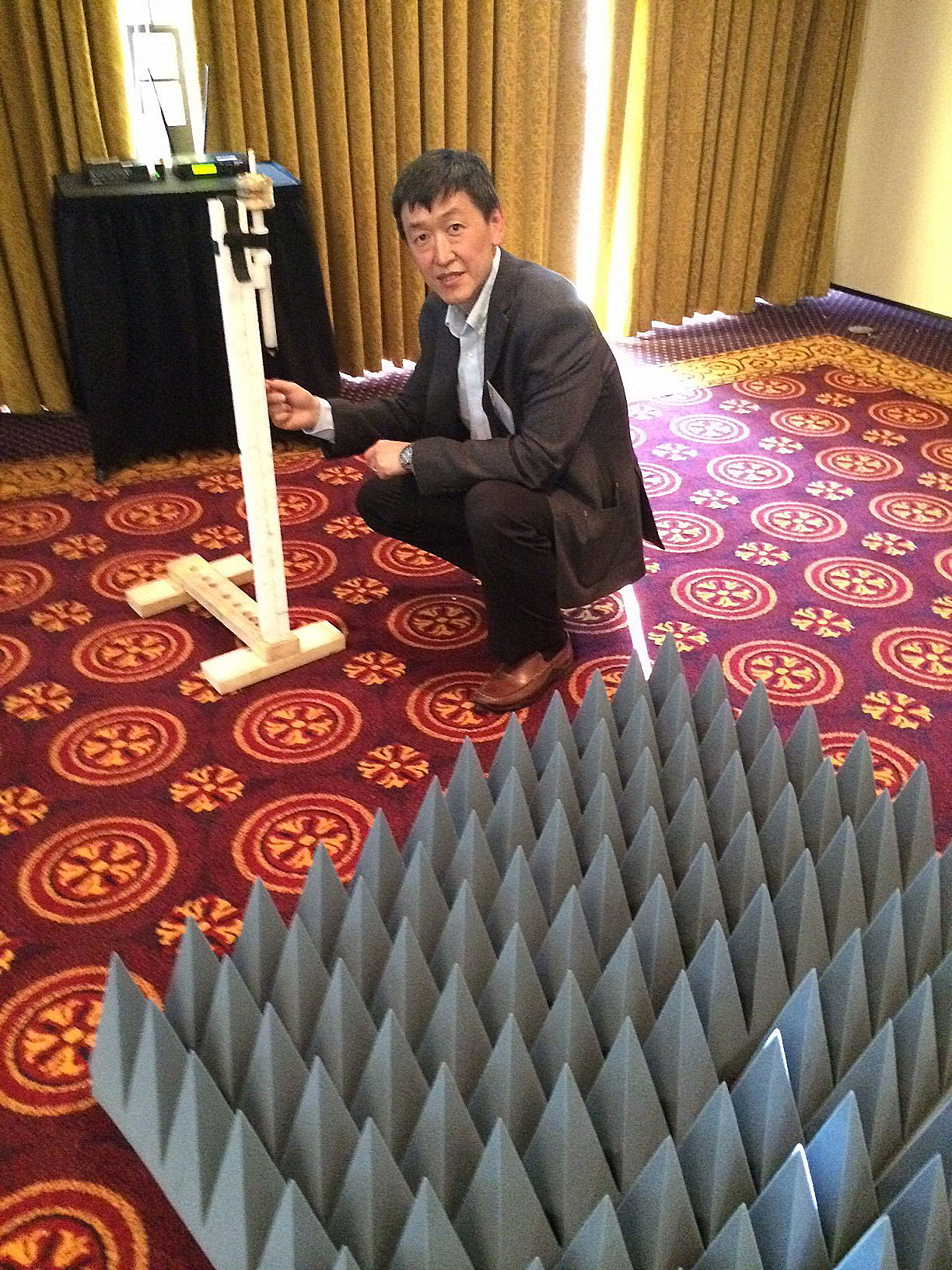 Zhong Chen of ETS-Lindgren prepares the "live" time domain demonstration which followed the presentations. He used an impressive PNA generously loaned by Keysight Technologies that included time domain software for incredibly fast measurements.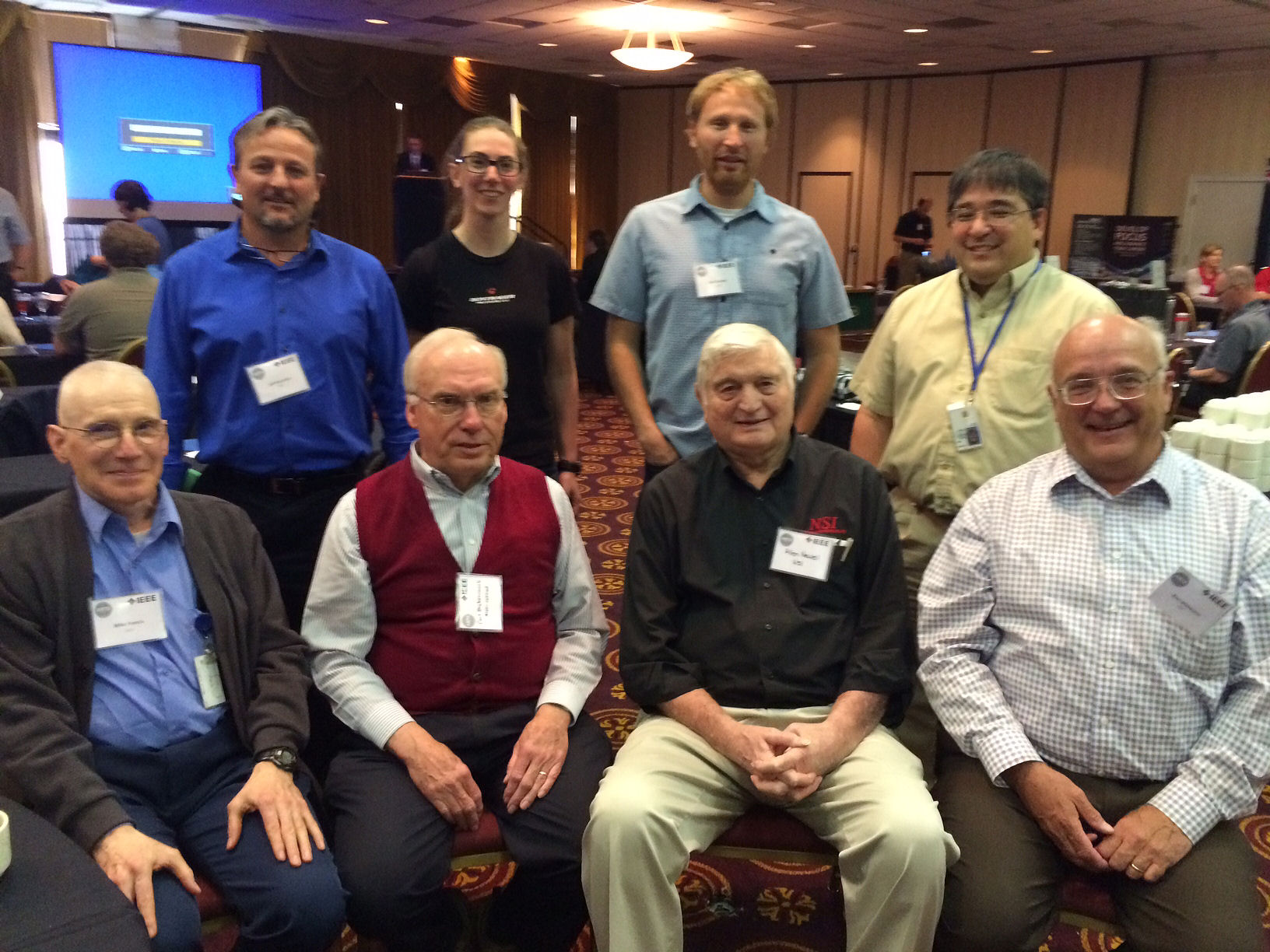 The Boulder location of the colloquium naturally drew a great turnout from NIST. Seated from left are Mike Francis, Carl Stubenrauch, Allen Newell and Ron Wittmann. Standing from left are Jeff Guerrieri, Alexandra Curtin, Josh Gordon and David Novotny.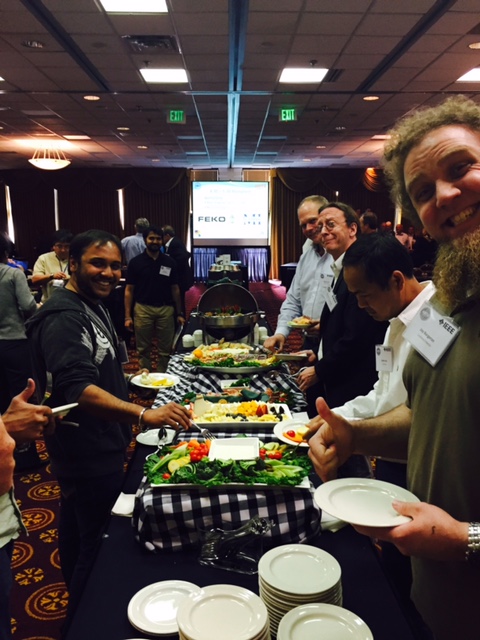 A reception with heavy appetizers and open bar concluded the colloquium. The smoked salmon was a menu highlight!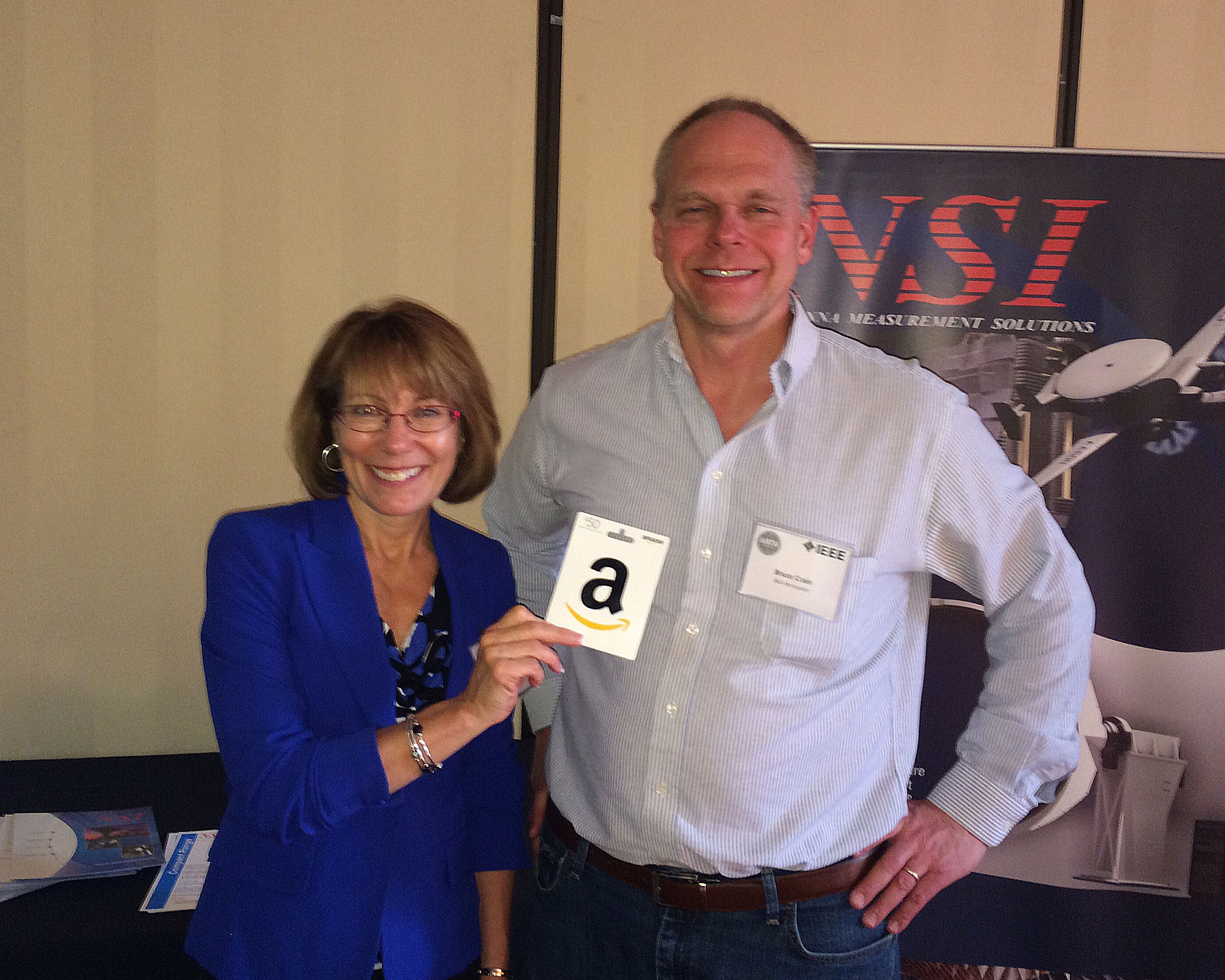 Denver IEEE Section member Bruce Crain of Ball Aerospace was the lucky recipient of the Amazon gift card donated by NSI for the raffle held during the reception. Kim Hassett of NSI drew Bruce's winning business card.
Member News

AMTA News

AMTA papers are now included in IEEE Xplore (for those that granted permission).

Event News

Share your AMTA 2019 memories! Click HERE to upload photos to the online photo share site.

Missed AMTA 2019? Catch-up on all the conference news with the AMTA 2019 Mobile App. Get it HERE.