AMTA 2022 - Regional Event - Colorado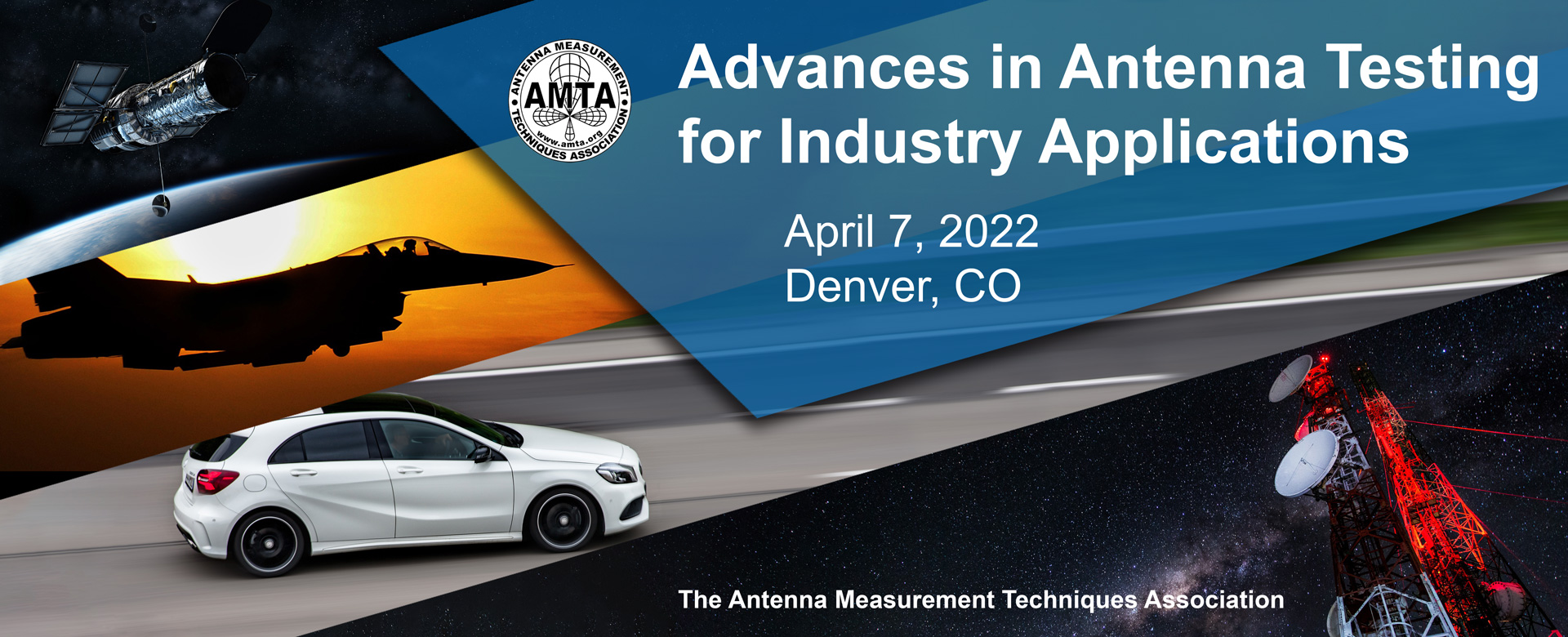 For Attendee Registration Exhibitor Registration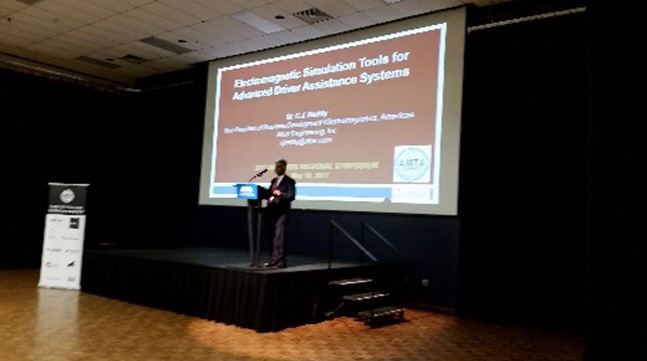 The Program
This program was designed to bring the latest inspired technology, as related to antenna design and measurement for industry applications, to the local community. Experts in industry and academia organizations will share practical information on various topics in an extended presentation format. This allows a thorough discussion of each topic and provides the opportunity for extended questions and answers. The "hands-on" quality of the presentations enables the registrant to learn useful information that can be used on the job – in the "real world."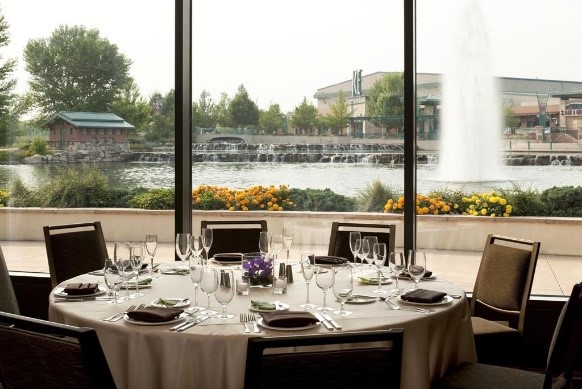 Networking Opportunities
(not available for virtual attendees)
There will be an exhibition by vendors of test and measurement related products and services for antenna and wireless applications in the technical presentation area. These products and services address the needs of the commercial, military, and academic markets.
During the reception, heavy appetizers and a hosted bar will be available. AMTA and IEEE members are welcome to attend the reception only at NO CHARGE, provided a registration form is completed and sent in advance. A badge will be available for the reception-only attendees upon arrival. Thus, if you can't join us for the entire day, drop by for the reception and exhibition to network with AMTA and IEEE.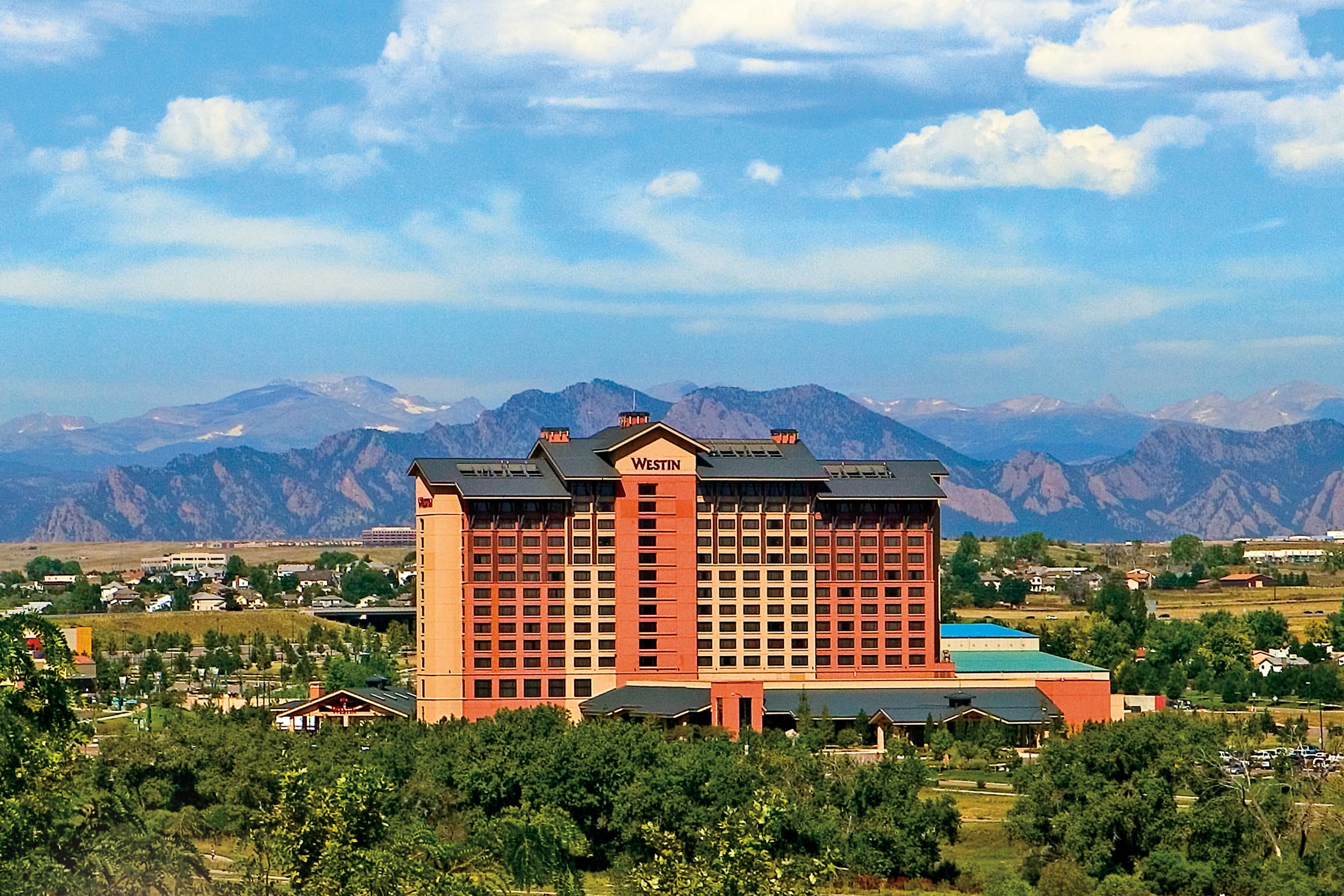 The Venue
The event is being held at the Lake House at the four-diamond Westin Westminster, with Colorado's breathtaking Rocky Mountains as a backdrop. The hotel is within walking distance to a variety of shops and restaurants, and adjacent to the 205-acre regional Westminster City Park. Set time aside to discover the many wonderful local dining options, take in a round of golf at one of the many nearby courses, or explore the area's more than 50 miles of scenic walking and cycling trails.
Conference Agenda
08:00
On-Site Registration
09:00
AMTA Welcome
09:15
Near-Field Spherical Scanning Software Development
Mr. Ron Wittmann and Mr. Michael Francis, NIST
10:00
Break
10:30
Chamber Design for Automotive EMC and ADAS Testing
Mr. Garth D'Abreu, ETS-Lindgren
11:15
5G mmWave RF Anechoic Chamber Real World Product Measurements
Mr. Flavio Guimaraes Caduda, BluFlux
12:00
Lunch
13:30
Characterization of Antenna Systems for Spectrum Coexistence Analysis
Dr. Joseph Mruk, The MITRE Corporation
14:15
Characterization of Active Antenna and Satellite Payload System Parameters in the Near Field
Dr. Edwin Barry, AMETEK NSI-MI
15:00
Break
15:30
Quantitative Visualization of Microwave Circuits Under Realistic Operating Conditions
Dr. Peter Aaen, Colorado School of Mines
16:15
Closing Remarks
16:30 to 18:30
Reception with Speakers and Exhibition
Abstracts
Near-Field Spherical Scanning Software Development
Mr. Ron Wittmann and Mr. Michael Francis, NIST
Over the past 40 years, NIST has done much work to develop software and make measurements to support a spherical near-field SNF scanning program. Much of this effort has not been systematically archived, making it difficult to reproduce legacy results. More recently, mostly since retirement, the presenters have engaged in an ongoing effort to bring these diverse projects together into a version-controlled repository.
We recently have developed a common data structure and have imported legacy data into this structure. Examples have been established to allow the processing of data with the most recent versions of the code. Extensive testing has verified that results are consistent with those obtained with earlier versions of the code and with compilers used in the past.
Earlier versions of the NIST SNF software used modal orthogonalities to project out the field expansion coefficients. For efficiency's sake, it was necessary to sample data on a uniformly spaced θ-ϕ grid and to use a special symmetric probe. A more recent version of the software solves the linear problem using the conjugate gradient method and allows more freedom in choosing measurement locations and probes. When data is measured on a uniform grid, it is possible to compare the performances of the orthogonality and conjugate gradient approaches.
Examples so far include: (1) antenna measurements at Ku band and 180 GHz with and without probe-position errors, (2) antenna measurements using spiral scanning, (3) interior scanning measurements with application to range imaging.
Our code is available for distribution, and we hope that others will find it useful in the testing and verification of their in-house software.
---
Chamber Design for Automotive EMC and ADAS Testing
Mr. Garth D'Abreu, ETS-Lindgren
The design of anechoic chambers for EMC measurements is driven by a number of factors. Amongst the most important are operating frequency and DUT size, which directly influence absorber type and layout. The newer vehicle modules associated with ADAS features, operate over an extended range of frequencies which are relatively new to the vehicle test industry. This presentation highlights the main chamber performance attributes and possible adaptations to accommodate modules operating at frequencies outside the current standard range, which rely on over the air communication or additional ancillary components to provide representative loading as part of the EMC performance evaluation.
---
5G mmWave RF Anechoic Chamber Real World Product Measurements
Mr. Flavio Guimaraes Caduda, BluFlux
With today's modern electronics and advancements in wireless communication technology, an awareness of a wide range of measurement applications in both the 600MHz to 6GHz and the 23 to 40GHz ranges is essential to ensure successful product designs that comply with industry standards. In particular, with the advent of 5G technologies, the mmWave frequencies have become popular because of its ability to provide the large data bandwidths required for emerging IoT applications. With the data gained from measurements of various products in two anechoic chambers in order to simulate real world applications, new challenges emerge. In this presentation, we will provide several sample applications in the industrial automation field, illustrating the solutions to these emerging challenges from the initial setup to final measurements.
---
Characterization of Antenna Systems for Spectrum Coexistence Analysis
Dr. Joseph Mruk, The MITRE Corporation
RF spectrum has historically been heavily leveraged by the DoD. As commercial interest in spectrum increased over time, the FCC has begun to auction spectrum previously used by the DoD to allow these commercial entities to deploy RF systems. The DoD has a need for spectrum in the Continental United States to support a variety of different areas including Airborne Mobile Telemetry (AMT) to for flight testing and training, radar systems, etc. New systems may use spectrum that is adjacent to incumbent systems, or in the case of the Citizens Broadband Radio Service (CBRS) and the AN/SPN-43 radar, the systems may share the same spectrum. As systems begin to use advanced antenna technology, such as MIMO for 5G, advances in measurement and testing of these systems is required to ensure that all systems can coexists. Coexistence analysis is performed prior to wide-spread deployment of the new systems. These systems are typically characterized for their specific application, however, there is a need to expand these test methodologies in a way that can facilitate the analysis of potential in-band and out-of-band performance to incumbent systems. Approaches of how to emulate these systems in a controlled laboratory environment as well as characterizing their out-of-band performance is critical to system-to-system interference analysis. This presentation is intended to highlight areas where the characterization of antenna systems could be used to perform system-to-system coexistence analysis.
---
Characterization of Active Antenna and Satellite Payload System Parameters in the Near Field
Dr. Edwin Barry, AMETEK NSI-MI
The characterization of system-level parameters for active antennas and satellite payload systems often includes the assessment of equivalent isotropically radiated power (EIRP), saturating flux density (SFD), gain over system noise temperature (G/T), and the gain vs. frequency response (G(f)) and group delay (GD) in the case of frequency translating systems. In the far-field, testing is commonly performed on long focal distance compact antenna test ranges, as the far-field criteria tends to require prohibitively long distances for direct illumination indoor ranges. More recently, methodologies have been developed for testing these system-level parameters in the near-field (NF), which substantially reduces facility size and overhead.
This presentation discusses a new Satellite Payload Test Suite software, along with an accompanying simulated payload that was developed for system verification and facility-to-facility comparison. The measurement techniques for the system-level parameters measured on a planar near-field scanner will be presented in detail to illustrate the measurement processes. Measured results for the parameters are also presented in comparison to verification measurements made using a combination of benchtop measurements, measurements at strategic test points available on the payload simulator, and/or analytical estimates.
---
Quantitative Visualization of Microwave Circuits Under Realistic Operating Conditions
Dr. Peter Aaen, Colorado School of Mines
Microwave circuits, especially power transistors, are essential components of mobile communication as they amplify signals to be transmitted wirelessly from the base-station to subscriber terminals. Their compact design is increasingly difficult, as mobile network operators require operation at higher output power and frequency while simultaneously demanding a reduction in the circuit size. Shrinking the device and increasing operational frequency results in significant internal electromagnetic coupling and increased power results in higher temperatures, both of which are detrimental to performance. These requirements conflict with one another, and the device physics, electromagnetic fields and distributed temperatures co-couple to limit the overall efficiency. The presentation will show recently developed electromagnetic field measurements to quantitively visualize the internal operations of these microwave devices under realistic operating conditions. These new techniques provide vast new amounts of data and insight that will enable future higher efficiency semiconductor devices.
About the Speakers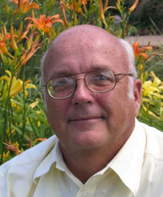 Mr. Ron Wittmann
Retired (NIST)
Ron came to the National Bureau of Standards in 1976 as a student and worked for several years in remote sensing and electromagnetic properties of materials applications. He joined the antenna measurement group around 1981, where most of his work has been on near-field measurement theory, especially on the theory of near-field spherical scanning. One aspect of his work is the development and implementation of theory and software allowing efficient processing of data taken when measurement locations do not lie on a canonical regular grid. Another interesting foray led the development of a theory of "interior" scanning. This enabled Mike Francis and Ron to take a picture of a bicycle at Ku-band. Ron retired in 2009 but continues to work part time as a NIST Guest Researcher.
Ron's first AMTA meeting was in 1991 in Boulder. Since then, he has contributed to approximately 35 technical papers in the proceedings. He became a Gillespie Fellow in 2009 and received the Distinguished Achievement Award in 2011.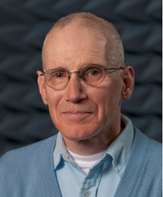 Mr. Michael H. Francis
Retired (NIST)
Michael H. Francis joined the National Institute of Standards and Technology (then the National Bureau of Standards) Antenna Metrology Group in 1980. His research has been primarily in the theory and practice of near-field measurements. He has participated in the development of probe-position correction methods at NIST for both planar and spherical near-field measurement techniques. He specializes in uncertainty analysis methods for near-field measurements. He was the project leader for the NIST/Boulder team that performed the electromagnetic testing of the prototype ePassport and ePassport reader. He organized and lectured at the NIST biannual near-field short course for twenty-five years and has also lectured at the Georgia Tech Near-Field short course in Boulder for many years. He has received the US Department of Commerce Bronze, Silver and Gold Medals. Mike retired from NIST in December 2016 but continues working part time as a Guest Researcher at NIST.
Mike joined the AMTA in 1983. He was the Co-Host for the 1991 AMTA Symposium in Boulder, Colorado, for the 2001 Symposium in Denver, Colorado and the 2011 AMTA Symposium in Englewood, Colorado. He was the first AMTA Newsletter Editor from 1991 – 1997. He served on the AMTA Board of Directors from 1998 – 2001 as Technical Coordinator, Meeting Coordinator, President and Past President. He has been the Senior Advisor to the Board since 2002. Mike is an AMTA Gillespie Fellow, and he received the AMTA Distinguished Service Award in 2004 and the AMTA Distinguished Achievement Award in 2010. He received the AMTA Honorary Life Member Award in 2017.
Mike is a Life Senior Member of the IEEE and a former chair of the IEEE Antenna Standards Committee and the IEEE Near-Field Working Group. He is a member of the IEEE Near-Field and Antenna Definitions Working Groups.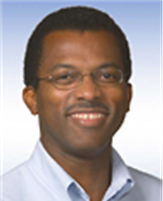 Mr. Garth D'Abreu
ETS-Lindgren
Garth D'Abreu is the Director, Automotive Solutions at ETS-Lindgren based at the corporate headquarters office in Cedar Park, Texas. He currently has primary responsibility for the design and development functions within the Systems Engineering group, specializing in turn-key solutions for Automotive EMC, Wireless and OTA test integration. Some of these more complex full vehicle and ESA test chambers involve his coordination with the RF engineering team on custom components, and the certified, internal Building Information Modeling (BIM) team at ETS-Lindgren.
He is also the ETS-Lindgren subject matter expert responsible for the ongoing research and development of Reverberation chambers, GTEM cells, and supports the RF filters, EMP applications and wireless device test systems groups. Automotive EMC, Antenna measurement and Wireless test systems for modern vehicles, incorporate multiple measurement techniques and chamber combinations, for which his experience is well suited. Mr. D'Abreu is a senior member of the IEEE EMC Society and active participant in standards development, on the US ISO and CISPR D automotive EMC standards committees, with over 30 years of experience in the RF industry. He holds a BSc degree in Electronics & Communications Engineering, from North London University (London Metropolitan University), UK.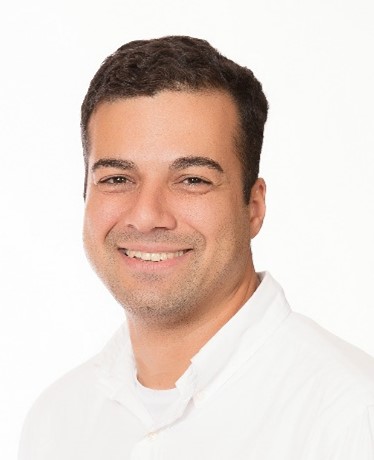 Mr. Flavio Guimaraes Caduda
BluFlux
With his expertise in design, optimization, and implementation of RF systems in challenging electronic applications, Flavio Guimaraes Caduda is the Lead RF Engineer at BluFlux based in Louisville, Colorado. His primary interests are RF antenna design and RF systems as well as debugging problems that may arise from design and implementation. Flavio attended the University of São Paulo during 1998-2003, 2009-2011, 2011-2013, earning a BSEE degree in Telecommunications, an MSEE degree in Digital Signal Processing for Antenna Arrays and Multivariate Systems, and almost a PhD in the same field. He has worked in electrical engineering since 2003 including projects involving cellular phones, remote sensing (IoT), antenna design, and embedded electronics.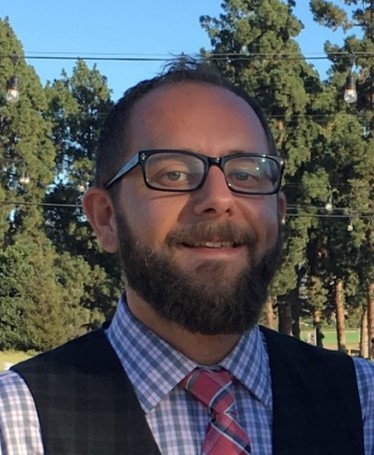 Dr. Joseph Mruk
The MITRE Corporation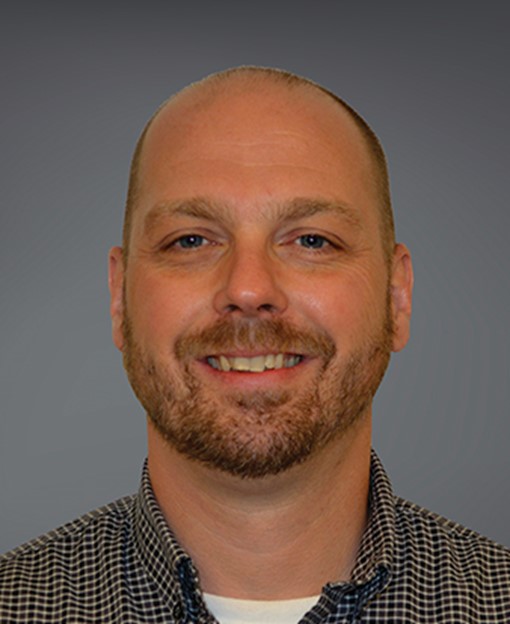 Dr. Edwin Barry
AMETEK NSI-MI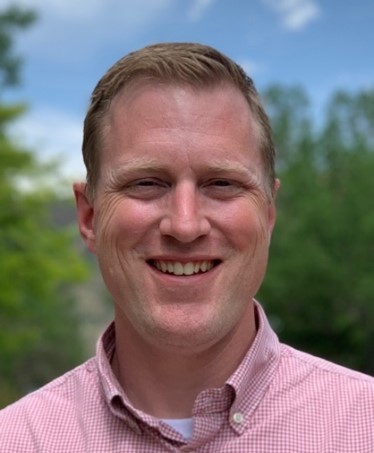 Dr. Peter Aaen
Colorado School of Mines
Dr. Joseph Mruk received a BS from Northeastern University 2007 and a Ph.D. from the University of Colorado, Boulder in 2011, both in electrical engineering. Dr. Mruk's technical background includes the design of broadband millimeter-wave antennas and RF filters, phased array antenna design, and RF front-end system design for communications and radar applications. Dr. Mruk worked at FIRST RF Corporation, in Boulder, CO, from 2012 to 2020. His contributions included the design and testing of antennas, including fixed beam and phased array antennas, broadband antennas, conformal antennas, RF filters and diplexers. He also led the development of RF systems for maritime, airborne, and ground based systems. His research work at the University of Colorado, under the direction of Professor Dejan Filipovic, focused on broadband millimeter-wave antenna and filter design using novel micromachining fabrication processes. Additionally, he worked in the development of high power anti-IED antenna technologies sponsored by the Office of Naval Research. Since 2020, Dr. Mruk has worked for the MITRE Corporation supporting the National Advanced Spectrum and Communications Test Network at NIST, in Boulder, CO, supporting DoD CIO and the Test Research Management Center (TRMC). At NASCTN, he is currently supporting the CBRS Sharing Ecosystem Assessment (SEA) project and supports the development of measurement systems to be deployed for spectrum monitoring applications. Dr. Mruk has authored publications in areas of antenna and RF filter design, pattern synthesis of irregular arrays, and measurement challenges for spectrum sensing. He holds two patents in the development of novel antenna array fabrication and corporate power dividers with integrated filtering.
As Senior Applications Engineer, Dr. Barry provides technical leadership at AMETEK NSI-MI, supporting the applications engineering activities in developing proposals, application notes, technical papers, and advanced measurement techniques. He also supports the in-house testing facilities, developing test plans, test reports, and providing expert support to customers when needed. Dr. Barry began his career developing and testing antennas for the US Army at Aberdeen Proving Ground, MD. Prior to joining NSI-MI, he worked for Raytheon Corp. in Tucson, Arizona, where he developed antennas and advanced antenna test capabilities. His projects included specifying and overseeing the development of a millimeter-wave planar scanner.
Dr. Barry received his BS in Electrical Engineering from Clarkson University and continued his education at North Carolina State University where he obtained MS and PhD degrees in Electrical Engineering. He has authored many papers in publications relevant to applied physics, IEEE, and AMTA.
Peter H. Aaen received the B.A.Sc. degree in engineering science and the M.A.Sc. degree in electrical engineering from the University of Toronto, Toronto, ON, Canada, in 1995 and 1997, respectively, and the Ph.D. degree in electrical engineering from Arizona State University, Tempe, AZ, USA, in 2005. He was the Manager of the RF Division, RF Modeling and Measurement Technology Team, Freescale Semiconductor, Inc., Tempe, AZ, USA, a company which he joined in 1997, then the Semiconductor Product Sector, Motorola, Inc. In 2013, he joined the Faculty of Engineering and Physical Sciences, University of Surrey, Guildford, U.K., where he was a Reader of microwave semiconductor device modeling. He was also the Director of the Nonlinear Microwave Measurement and Modeling Laboratory, a joint University of Surrey/National Physical Laboratory, and the Director of National Physical Laboratory, Teddington, U.K. In 2019, he joined the Colorado School of Mines as a Professor and Head of the Electrical Engineering Department.
He has co-authored Modeling and Characterization of RF and Microwave Power FETs (Cambridge University Press, 2007). Dr. Aaen is a member of the Microwave Theory and Techniques and Electron Device Societies, served as an Executive Committee Member and Vice-President of the Automatic RF Techniques Group, and was the Chair of the IEEE Technical Committee (MTT-1) on Computer-Aided Design.
Registration

AMTA/IEEE Members, if received by

March 15, 2022

$155
AMTA/IEEE Members, after

March 15, 2022

$275
Virtual Attendance (Live feed of presentations only)
$155
Full-time Students with copy of valid Student I.D.
$20
Non-Member Additional Charge
$50

All registrations includes one-year membership in AMTA. Unemployed/retired attendees receive a 50% discount.
In-person attendance registration fee includes a flash drive to the colloquium record, lunch, refreshment breaks, access to exhibitors, and the reception. The organizing committee reserves the right to substitute speakers, restrict size, or to cancel the colloquium and exhibition. In the event the organizing committee cancels this event, registration fees will be fully refunded. Individuals canceling their registration prior to March 15, 2022, will receive a full refund, less 10% credit card fee. No refunds will be made to individuals who cancel their registration after March 15, 2022. Substitutions are allowed. Attendance is limited; registration will be confirmed on a first come, first served basis.
For Questions, contact Zhong Chen, AMTA Vice-President vice-president@amta.org
Sponsorships and Exhibits

Reception Sponsorship
$750

Benefits include:

Listed as Event Sponsor on Website, Final Program and Event Signage

Company Description in Final Program

Tabletop display (30"W x 72"L)

One (1) complimentary registration

Lunch Sponsorship
$525

Benefits include:

Listed as Event Sponsor on Website, Final Program and Event Signage
Company Description in Final Program
Tabletop display (30"W x 72"L)
One (1) complimentary registration

AM/PM Break Sponsorship
$425

Benefits include:

Listed as Event Sponsor on Website, Final Program and Event Signage
Company Description in Final Program
Tabletop display (30"W x 72"L)
One (1) complimentary registration

Tabletop Display
$375

Benefits include:

Company Description in Final Program
Tabletop display (30"W x 72"L)
One (1) complimentary registration

Set up time for tabletop displays is Thursday, April 7th from 07:00 – 09:00 a.m.

One (1) full registration is included in each Exhibit/Sponsorship Fee listed above. Full Registration includes access to the technical presentations, lunch, refreshment breaks, reception, Regional Symposium Event program and a one-year membership in AMTA.

All Exhibitors will receive 25 points for participating in this AMTA Regional Event. These may be used for booth placement at AMTA 2022.
For Questions, contact Michelle Taylor, AMTA Past-President Past-president@amta.org
Organizing Committee
Zhong Chen

– AMTA Vice President, ETS-Lindgren


Michelle Taylor

– AMTA Past-President, AMETEK NSI-MI


Paul De Groot

– AMTA Meeting Coordinator, The Boeing Company


Jeff Fordham

– AMTA Secretary, AMETEK NSI-MI


Stuart Gregson

– AMTA Fellow, Next Phase Measurements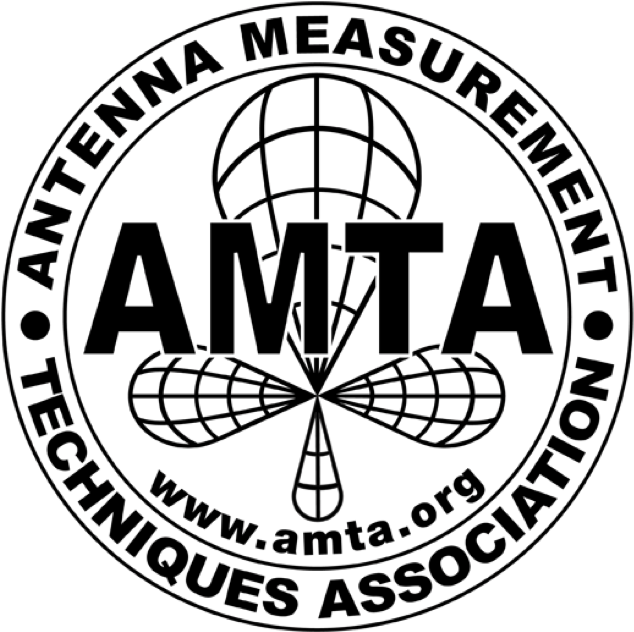 About AMTA
The Antenna Measurement Techniques Association (AMTA) is a non-profit professional organization for engineers and other persons active in the fields of antenna, radome, and radar cross-section measurements. The purpose of AMTA is to promote technical exchange between colleagues in these fields; provide a forum for presentations of new techniques and results in antenna and radar cross-section measurement; and offer antenna and radar cross-section measurement equipment manufacturers an opportunity to demonstrate new hardware and software to a significant portion of the market. The membership and activities of AMTA have grown in size and scope each year since the founding of the organization in 1979.