Friday Technical Tour
October 16, 9 a.m. – 3 p.m.
$45 per person, includes buffet lunch
Behind t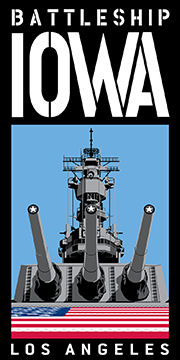 he scenes tour of the USS IOWA
The USS Iowa is a formerly active US Navy battleship currently located at the Port of Los Angeles. The Iowa saw combat in both World War II and the Korean War and played an extensive role in American military history during the 20th century. The Battleship is a melding of science, technology, engineering, and math. The ship was built in the early 1940's during a time when computers as we know them today did not exist. It is hard to imagine the effort it took to design, build, and bring alive this 890 foot long, 45,000 tons of steel behemoth that was a city at sea for thousands of sailors over three different decades.
We will have a unique experience to learn more about this Battleship with a private guided tour that will take us on a journey through 3 different wars. We will visit all of the ships decks, and other areas not open to the general public, including a tour of the Battleship's radio and antenna infrastructure. Many of the shipboard systems are still operational and experts will be on hand to address your questions. Our tour will include a special lunch buffet on the upper deck of this magnificent battleship.
As we will be traversing up and down narrow stairways, appropriate ship attire is recommended on this tour (Pants and low shoes. No high heels!)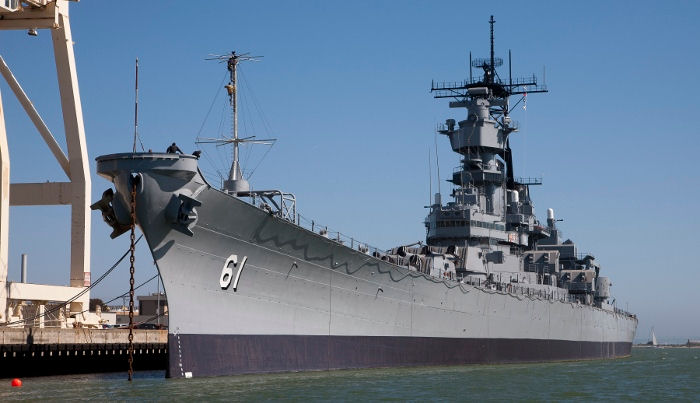 Photo credit: Pacific Battleship Center & Jeremy Bonelle