Meet the 2019 Board of Directors Members
During the Annual Business Lunch Meeting On Tuesday, November 6, 2018, the AMTA members voted on the 2019 Board of Director members. These volunteers graciously donate their time and efforts to assist with governing and growing the AMTA organization. Each Board of Director member serves for a three-year term, with two current members rotating off each year. Here are your AMTA Board of Directors for 2019:
President, Donnie Gray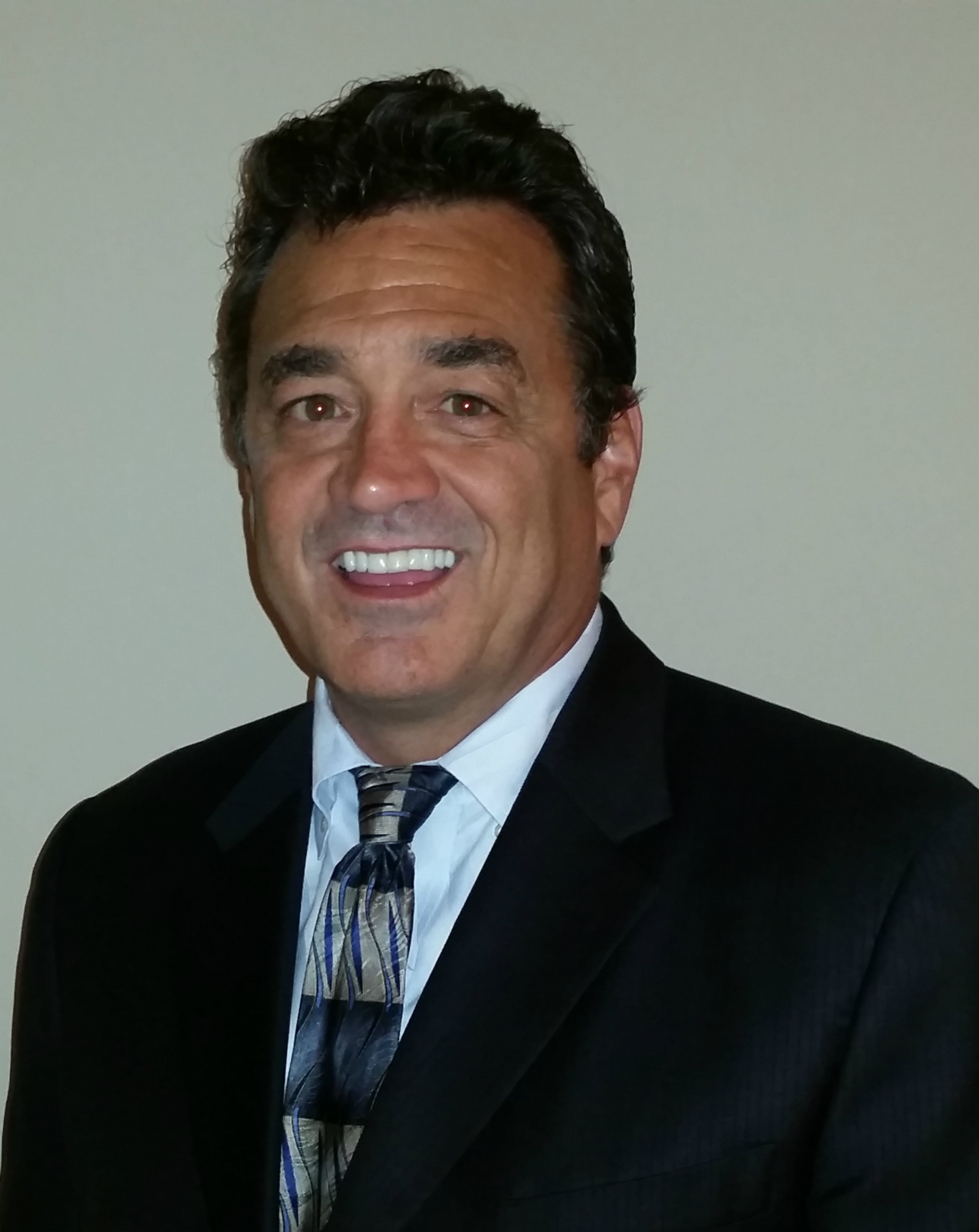 Donald J Gray has over 30 years of experience in leading engineering teams and business development with satellite communications, antennas, and other related electro-magnetic projects. This includes experience in military and commercial applications in roles as an officer and civilian. Donnie Gray received a B.S. in Mathematics and Economics from Allegheny College in 1984, and then went on to complete his MSEE from the University of Colorado in 1990.
Donnie worked on various satellite programs while in the Air Force and in support of the Air Force. At various stages over the years he worked on the development of satellite communication systems, led the technical analysis for the upgrades of the remote tracking stations for Air Force Satellite Control Network (AFSCN), and on the upgrade of a phased array radar at Eglin AFB. For the last 16 years Donnie has worked to support technical sales, product development, and business development for antenna measurements and EMC. He has driven projects, sales, and product development Internationally on a regional and on a worldwide basis. Donnie is currently employed at Microwave Vision Group (MVG) in his role as Business Development Director. He is responsible for developing new products and bringing them to market, expanding business, and supporting technical sales in the EMC, antenna, and antenna measurement markets.
Donnie is a Senior Member of AMTA and is a member of IEEE and IEEE EMC. He has published numerous technical papers regarding these applications, including antenna measurements, EMC testing, and RF absorber applications at AMTA, EUCAP, EMC Turkey, CENAM, and other events.
Vice-President, Christer Larsson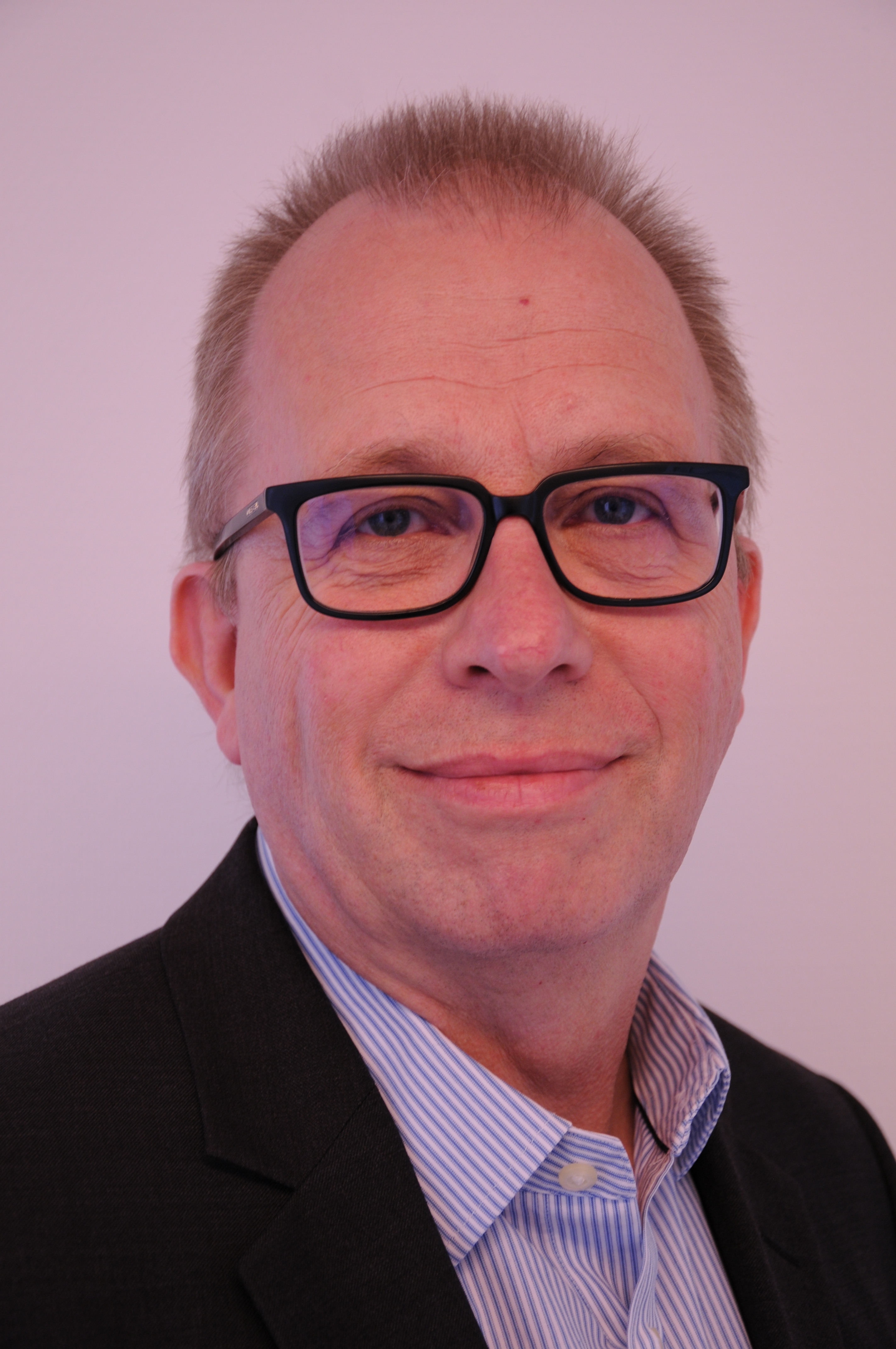 Dr. Christer Larsson is the manager for radar sensors and a senior specialist in radar signatures at Saab Dynamics in Linköping, Sweden. He leads the work on radar, measurements of radar cross section (RCS), antennas and materials. He also holds the position as adjunct professor at Lund University, Lund, Sweden where he advises graduate students and participates in teaching. His research interests are in RCS, inverse scattering problems and in the electromagnetic properties of materials with a special focus on measurement and analysis techniques. Dr. Larsson has published 23 peer reviewed journal papers, 1 book chapter, More than 30 conference papers and a large number of technical reports. He has led a large number of technical and research projects involving participation from industry, government organizations and academia. Dr. Larsson received the B.Sc. degree in physics from Uppsala University, Uppsala, Sweden with the last semesters spent at University of Sussex, Brighton, UK, in 1981. He received the Ph.D. degree in physics from the Royal Technical Institute, Stockholm, Sweden in 1990. Parts of his Ph.D. work were performed at University of Southern California, Los Angeles, CA and at National Bureau of Standards (NBS, now NIST), Gaithersburg, MD. He then held a 2-year position at Hamburger Synchrotronstrahlungslabor, Deutsches Elektronen-Synchrotron (HASYLAB/DESY) in Hamburg, Germany as postdoctoral researcher. He returned to Sweden in the beginning of 1993 for a position at the Swedish Defence Research Agency in Linköping, Sweden where he began his work with RCS measurements, analysis and imaging. In 2000 he accepted a position at Saab in Linköping, Sweden. He was appointed adjunct professor in 2007 and docent in 2010, both in electromagnetic theory at Lund University, Lund, Sweden.
Secretary, Ed Urbanik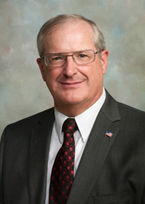 Edward A. Urbanik is a Group Leader and Program Director at Applied Research Associates, Inc. BerrieHill Research Division, Dayton, OH. Ed is responsible for contracted research and development programs and capture team lead/proposal development for a wide variety of technology development programs dealing with electromagnetic and electro-optical/infrared technologies. Previously, Ed has worked at BAE Systems and its predecessor companies for just over 24 years. Prior positions include Westinghouse Electronic Systems Group and the United States Air Force. He also has one year of teaching undergraduate level at AFIT as a special assignment in 1983. Ed has a Certificate of Systems Engineering from John Hopkins University and a Masters in Electrical Engineering from the Air Force Institute of Technology, Wright Patterson AFB, OH. He graduated from The Pennsylvania State University with a BSEE in 1977. Ed is a certified program manager professional and a member of the Program Managers Institute. Ed is a Senior Member in both the IEEE and the AMTA. He has served as a member of the IEEE Antenna Standards Committee and the Subcommittee for RCS Measurements Standards. He is a member of the AMTA Board of Directors serving as the Secretary. He also served on the AMTA BoD from 2008 through 2010 as the Technical Coordinator and the Vice President. He continues to serve the AMTA membership through his membership on the Student Paper Committee and the Student Travel Scholarship Committee. Ed has been an invited speaker to the AMTA 2014 Boston Symposium speaking on RCS Engineering for Systems Engineers.
Ed and Karen, his wife of 41 years have four children pursuing their dreams in Maryland, Massachusetts, Ohio, and Florida. While not working, Ed enjoys ministering through his church by singing with the Choir, the Men's Quartet, and special groups and serving as a Deacon. Ed's hobbies include Bible, Military History, Amateur Radio, lawn care, and according to Karen, painting (walls, not art).
Technical Coordinator, Jeffrey Bean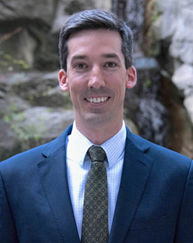 Jeffrey Bean served as the AMTA 2018 technical coordinator and continues in that role for 2019. He has focused his research efforts on the design and analysis of state-of-the-art antenna and electromagnetic measurement systems. He received his Bachelor of Science degree in Electrical Engineering from the University of Wyoming in May 2003 and his M.S. and Ph.D. degrees in Electrical Engineering from the University of Notre Dame in August 2005 and January 2009, respectively. He then served as a postdoctoral research associate at the College of Optics and Photonics (CREOL), University of Central Florida, and ultimately joined Georgia Tech Research Institute as a Research Engineer in 2011. Dr. Bean served as the Electromagnetic Measurements branch head in the Advanced Concepts Lab in Atlanta before relocating to the Washington, DC field office in 2016 as the Chief of Strategic Science and Technology programs. He has written over a dozen technical papers detailing infrared antennas, phased array antennas, waveguide measurement and calibration techniques, and compact range system analysis. He served as the primary author for the paper awarded Best Technical Paper from the 2013 AMTA Symposia and has been an invited speaker at several industry events, including the AMTA Regional Event in 2014.
Treasurer, Stuart Gregson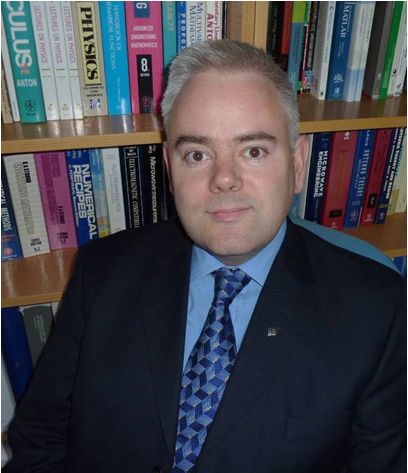 Professor Stuart Gregson has in excess of twenty years of experience working in the space, aerospace and communications sectors and is currently Director of Operations and Research at Next Phase Measurements, and an honorary visiting professor in the School of Electronic Engineering and Computer Science at Queen Mary University of London. He received his BSc degree in Physics in 1994 and his MSc degree in Microwave Solid State Physics in 1995 both from the University of Portsmouth. He received his PhD degree in 2003 from Queen Mary University of London with near-field antenna measurements and statistical pattern recognition as his main subject areas. From his time with: Airbus, Leonardo, NSI-MI and the National Physical Laboratory; Prof. Gregson has developed special experience with near-field antenna measurements, finite array mutual coupling, computational electromagnetics, installed antenna and radome performance prediction, compact antenna test range design & simulation, electromagnetic scattering, 5G OTA measurements and has published more than eighty peer-reviewed research papers on these topics regularly contributing to and organizing industrial courses on these subject areas. At the end of 2007 he was the lead author of a highly praised research text entitled, Principles of Planar Near-Field Antenna Measurements, and in 2014 he co-authored a second text, Theory and Practice of Modern Antenna Range Measurements, both of which are published in the IET Electromagnetic Waves Series. Together with co-author Greg Hindman, he received the 2008 Best Technical Paper Award from AMTA. In 2015 he presented the AMTA Sunday Short Course on Near-Field Measurement Error Analysis & Computational Electromagnetic Modeling. He is a Fellow of LAPC & AMTA, a Fellow of the Institution of Engineering and Technology, a Fellow of the Institute of Physics and is a chartered Engineer and Physicist. In 2018, Prof. Gregson was elected to the AMTA Board of Directors and is currently serving as AMTA Treasurer.
Meeting Coordinator, Michelle Taylor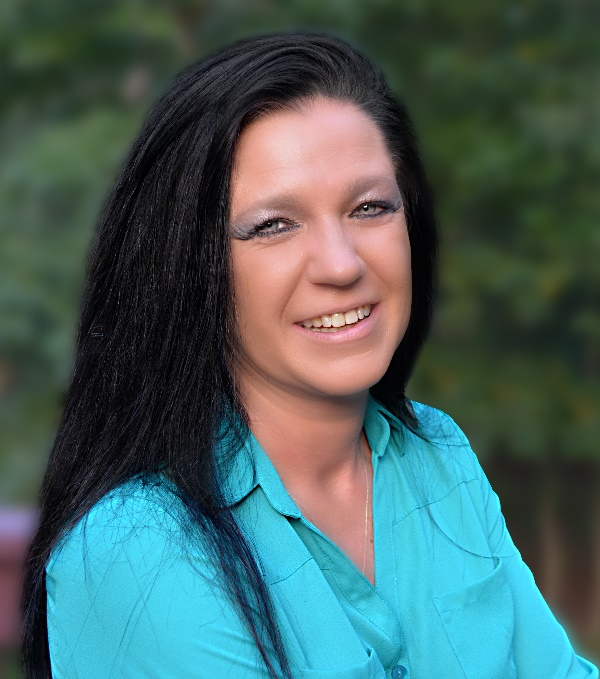 Michelle Taylor is the Director of Marketing at NSI-MI Technologies and served as Host Committee Chair for AMTA 2017 in Atlanta, GA. This event was hugely successful and returned one of the largest profits to the AMTA organization in recent memory.
Michelle brings an essential set of skills to the AMTA, of which her professional experience in conference event management is probably most valuable to the organization. In addition, she also brings experience in corporate branding, training programs, advertising and website/social media management; All aspects that are of vital importance to any professional organization. Michelle has been an active volunteer since she became an AMTA member. In 2014, she began attending the annual Fall and Winter Board of Directors' Meetings as Host Chair and subsequently, in January 2017, Michelle became a voting member of the BoD participating in monthly meetings. She has also tirelessly volunteered to serve on 2017, 2018 and 2019 AMTA Regional Event committees and currently serves as Meeting Coordinator Advisor.
Michelle will be serving on the Board of Directors as the Meeting Coordinator for 2019.
AMTA 2019 Host, Kim Hassett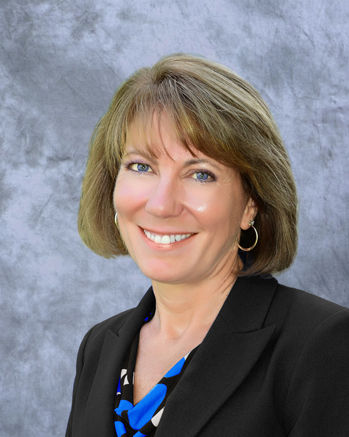 Kim Hassett is currently a Senior Applications Engineer for Orbit Advanced Technologies, Inc., Microwave Vision Group Company. Prior to joining MVG in 2018, Kim served as a Systems Engineer for NSI-MI Technologies, and a Senior Application Engineer for Near-field Systems, Inc. since 2003. Kim received her BSEE from the University of Maryland in 1985, followed by graduate studies in Electromagnetics at The John Hopkins Whiting School of Engineering. After graduation, she worked for Westinghouse Electric Corporation (Northrop Grumman Electronic Systems) in Baltimore, Maryland and spent the early part of her career designing phased array antennas and later became involved with phased array analysis, simulation and modeling. This eventually led her to the antenna range where she worked for seven years specializing in phased array calibration and testing. She joined Hewlett-Packard/Agilent technologies in 1998 as a Support Engineer for antenna measurement systems, and later as a Technical Consultant for network analysis, spectrum analysis, satellite test systems, and wideband surveillance systems.
Kim is a Senior member of the Institute of Electrical and Electronics Engineers (IEEE); a Fellow Member of the Antenna Measurement Techniques Association (AMTA); and has served AMTA as a member of the Technical Committee, Newsletter Editor, and on the Board of Directors as Treasurer, President, and AMTA 2015 Symposium Host. She currently serves on the Web Oversight Committee in addition to her AMTA 2019 Host duties.