AMTA 2018 Regional Event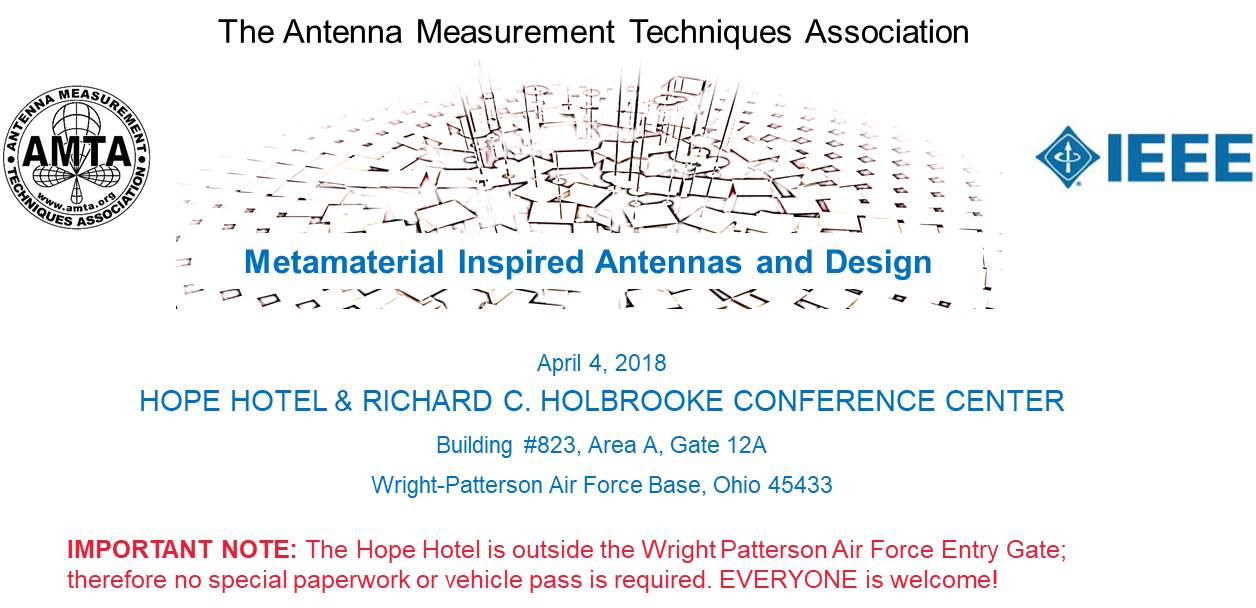 The Program
This program was designed to bring the latest metamaterial inspired technology related to antenna design, antenna measurement, radar, material design, and EMC to the local community. Experts in industry, academia and government organizations will share practical information on various topics in an extended presentation format. This allows a thorough discussion of each topic and provides the opportunity for extended questions and answers. The "hands-on" quality of the presentation enables the registrant to learn useful information that can be used on the job – in the "real world."
The advanced program can be downloaded by clicking <here>.
Registration
Registration options include online or by mail. Use the following links to access the desired registration forms.
Member News

AMTA News

All AMTA 2018 papers are now available online in the AMTA Paper Archive and IEEE Xplore (for those that granted permission).

Event News

The AMTA 2019 Final Program is available online for download here.

Last day to receive pre-negotiated hotel room rate is September 19th! Click here to make reservation.

Wednesday, October 9th is AMTA 2019 IEEE Day! Free admission to the Exhibit Hall 1:30 - 4:30 PM for IEEE members with proof of membership.