Events
AMTA hosts are affiliated with multiple events every year. These affiliations range from long standing formal Memorandum of Understandings (MOU) for events such as EuCAP in Europe and the IEEE URSI/APS Symposium in the United States to informal support of promising new events such as ATMS in India. In addition, AMTA hosts more focused regional events around the world and US each year. By far, our main outreach to the antenna measurement community is through our flagship annual Symposium held every fall typically in October. A recent sampling includes...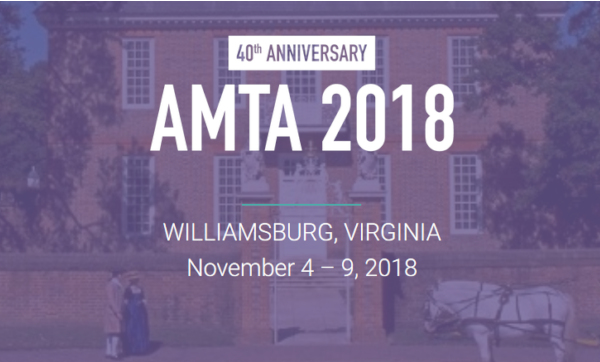 Member News

AMTA News

AMTA papers are now included in IEEE Xplore (for those that granted permission).

Event News

The AMTA 2020 website is now live.

Share your AMTA 2019 memories! Click HERE to upload photos to the online photo share site.

Missed AMTA 2019? Catch-up on all the conference news with the AMTA 2019 Mobile App. Get it HERE.