2022 BOD Candidates
Three candidates have been nominated to serve on the AMTA Board of Directors starting in 2022: Cosme Culotta-López, Jeff Fordham, and John Locke. Please review their position statements on this page and click the link at the bottom of the page to view their speeches on YouTube. Once you've done that, please go to www.amta.org/vote to vote!
Cosme Culotta-López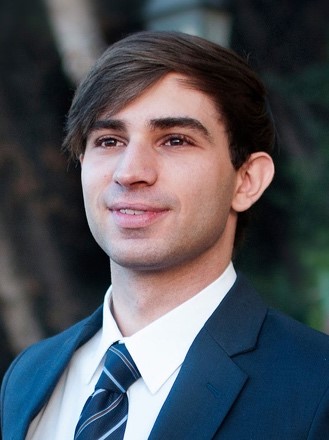 Position Statement
The strength of the Antenna Measurement Techniques Association (AMTA) lies in the different sectors it brings together, namely academia, government, industry, and other commercial entities. The goal of this union is to advance the various aspects of RF characterization, with a special focus on antenna measurement techniques, in ways that each one of these sectors could not achieve alone. At AMTA all play a role, from the student coming for the first time to present his research, to the CTO asking questions and presenting his company's newest product at the exhibition.
I, too, first came to AMTA as a student and academic researcher and was a part of it as such until recently, when I had the opportunity join the industry. In my several years at RWTH Aachen University, I have developed a strong connection with academia and, especially, with the institutions most active in the field of antenna measurements. At the same time and in no small part thanks to AMTA, I have had the opportunity to make contact and cooperate with several industry partners, which proved itself not only extremely useful for my research, but also for my understanding of industry demands. Resulting from this, AMTA has honored me with several awards for my work over the past few years. All this, united with the atmosphere of open and friendly collegiality found at AMTA, ultimately resulted in my staying in the field while transitioning to the industrial sector.
I believe my story is, in actuality, a success story of AMTA. This is the kind of story I want to support AMTA to write: the story of young engineers that, after having been in contact with our community, are inspired by it and decide to build their careers in it. If elected as a member of the AMTA Board of Directors, I will use my contacts with academia to further promote our research community in universities and other public research institutions and coordinate their involvement. I could see firsthand how, each year, fewer and fewer students decide to pursue a career in our field. I strongly believe that this is not related to the field itself and that it can be reversed by increasing exposure and reach, which I look forward to supporting using my very recent personal experience in academia. Additionally, my current employment involves frequent contact with companies applying novel engineering solutions to antenna measurement problems. I believe getting them involved in AMTA will be beneficial for all parties.
I look forward to serving in the AMTA Board of Directors to ensure that not only its present stays brilliant, but also its future.
Jeff Fordham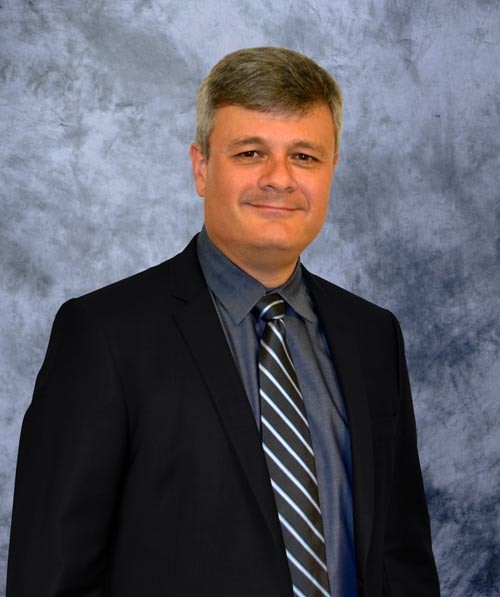 Position Statement
The AMTA has long been a rewarding experience for those working in the field of antenna and antenna measurements. The technical papers presented during the session and the technical discussions held outside of the presentation sessions have been in invaluable to the members. As a longstanding member since 1999, I have had the pleasure of being part of the community, sharing the wisdom of those more experienced than myself, and giving back to community through service to the community. I would like to join the Board of Directors to use my experience to help AMTA prosper in a challenging time.
The global pandemic will continue to be a challenge for years to come. Attendees and vendors at the main conference may or may not come back quickly. Certainly, this year is a challenge. The next three years will be key to the continued strength of the community. AMTA will learn over this time if virtual conferencing a 'here to stay' or people will return to in person conferencing. As AMTA draws most of its funds from the fall conference, promoting the value of attendance and reaching out to the individuals and the companies to make sure they are confident in AMTA will be a focus area. If people do not return, strong leadership from the Board of Directors will be required to find alternate funding sources to ensure the long-term health of AMTA.
I have had the opportunity to be part of the IEEE AP-S and AMTA communities over the same period of my career. Both organizations have much to offer. The strength of AMTA has, for me, always been in the practical application of antenna measurement technology and the interaction with the vendors that bring equipment. I plan to seek ways to ensure the vendors stay active, continue to bring equipment and present technical papers on the practical applications. As a board member, I plan to make sure industry maintains a strong voice on the Board of Directors.
It should be a goal of all members to promote membership in AMTA to find ways to retain and recruit members. We face challenges in the industry, consolidation of companies has led to fewer companies sponsoring large booths at the conference and possibly fewer attendees. As a board member, I will work with the other members to seek out new vendors and attendees to the conference and bring new members into the community who can both learn and contribute to the collective knowledge of our community.
John Locke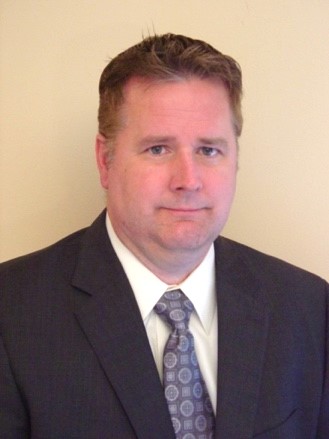 Position Statement
I am greatly honored to be considered for the AMTA Board of Directors. One of my first and truly cherished career experiences was to be employed by Lockheed Martin as an antenna test engineer. I still remember to this day, walking into an enormous planar nearfield range being awestruck with the magnitude of what antenna testing can be. The lab manager who became my career mentor and good friend introduced me to both the complex signal processing and physical nature of antenna testing. From working in a manlift high in the air troubleshooting test equipment/antennas to sitting in front of a computer writing my own post processing/calibration routines, I experienced every aspect of antenna testing. Even though my career moved on from antenna product engineering into antenna research and development I still kept my connection to antenna test. I always tested my own antennas allowing me to truly understand how the design performed. Even after I took a new position at Ford Motor Company, I have worked to grow antenna testing in the emerging area of automotive connectivity, taking a leadership role both at Ford and across the automotive industry.
In addition, my time as an antenna test engineer was my first exposure to AMTA. The lab manager explained to me that there was an association just dedicated to antenna testing made up of members from industry, government and academia, which very much interested me. Unfortunately, it took years before I was able to attend a conference (Denver 2010), but since my employment at Ford Motor Company I have worked to attend as I am able, both presenting papers, as a guest speaker and session chairs.
My current standing as an automotive antenna engineer and industry technical leader has shown me how AMTA could serve new and upcoming antenna industries. And if elected as a member of the AMTA Board of Directors I will work to promote AMTA and antenna testing into these new industries. I am currently an active member of SAE on the Cellular Vehicle to Vehicle communications committee and antenna task force chair, guest member of CTIA IOT Working Group, and work closely on 5G Automotive Association authoring antenna test standards and/or providing technical expertise on antenna design and testing. My experience in the automotive connectivity industry has shown me that there are significant challenges in the implementation of testing for 5G and Vehicle to Vehicle communications. As connected device antennas are being integrated to radios and with massive MIMO new ways of testing need to be developed. I believe my experience as an antenna test engineer, my current role as a technical leader at Ford and participation in several other cross industry organizations puts me in a unique position to bring AMTA together with these emerging industries to develop new antenna testing solutions.
Please click here to access the BoD Nominee speeches on Youtube
Member News

Congratulations to Cosme Culotta-López and Jeff Fordham for being elected to the AMTA 2022 Board of Directors at the annual AMTA 2021 conference in Daytona Beach, FL.

Meet your AMTA 2021 Board of Directors

For those who did not attend this year's symposium, just a reminder to renew your membership before the end of this year

(Helpful HINT) Don't recall your login credentials or AMTA number? Just click the Reset Password link on any page an follow the instructions

AMTA News

We are saddened to report the passing of Joe Pape, "the Father of AMTA", on September 20, 2021.

Congratulations to our two Student Travel Scholarship Winners:
Mr. Florian Reher, RWTH Aachen University: Doctoral Travel Scholarship Recipient
Ms. Celia Fonta Romero, Universidad Politécnica de Madrid: Undergraduate Travel Scholarship recipient

AMTA Board Proposes Bylaw Revisions - View for 90 Days (Posted 6/22/2021) - Send Comments

Event News

Computational Modeling of Range Errors Videos & Handouts Now Available
Hosted by Raytheon Technologies - CLICK HERE

Beware Event & Hotel Phishing Schemes - CLICK HERE